Today 11th of May 2021
Partly strong rain: A low pressure system brings rainy conditions.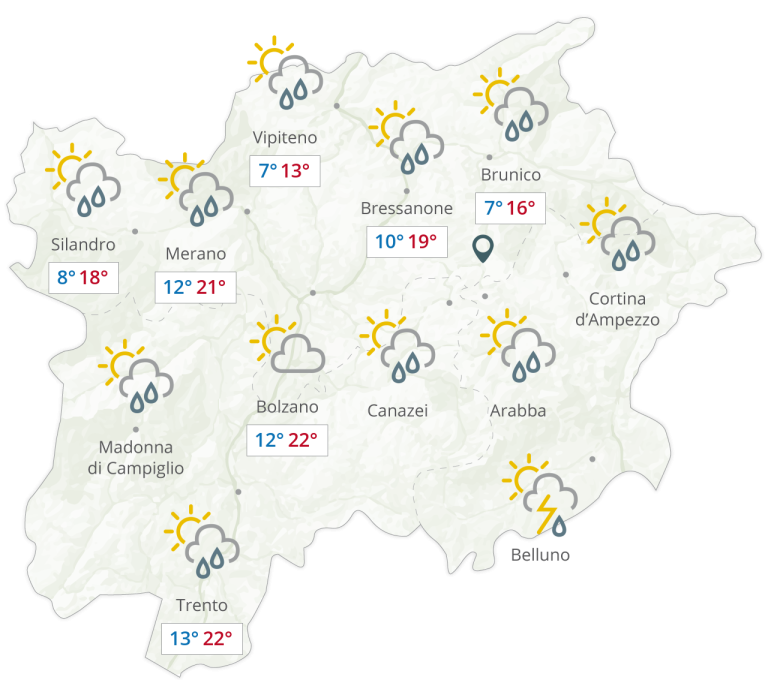 The weather
Cloudy and rainy, at first in the western and southern parts of the region. Widespread precipitations in the evening and night. Maximum temperatures up to 18°.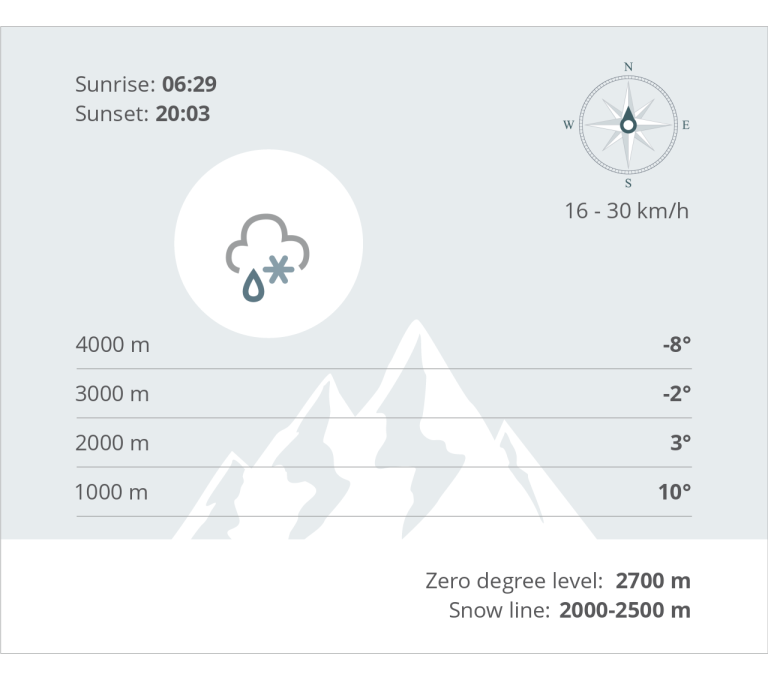 Mountain weather
Bad visibility because of clouds, partly strong rain and snowfall. Limit of snowfall sinking from 2500 towards 2000 m in the night.

wednesday
12
Dull, slightly rain
max: 19°
min: 4°

thursday
13
Cloudy
max: 21°
min: 2°

friday
14
Very cloudy
max: 19°
min: 2°

saturday
15
Very cloudy
max: 19°
min: 4°